The Importance of Regular Dental Cleanings and Exams
Research confirms that oral health is closely linked to whole body health, meaning regular dental cleanings and exams are essential aspects of overall wellness. Routine dental visits can promote the early detection of oral health issues and lay the foundation for a lifetime of benefits. At our Billings, MT, dental practice, Drs. Kenneth J. Bagby and Erica R. Stokke use the latest advanced technology to ensure treatments are as gentle as they are thorough.
Cleanings and exams are the simplest, gentlest, and most cost-effective
way to protect your smile.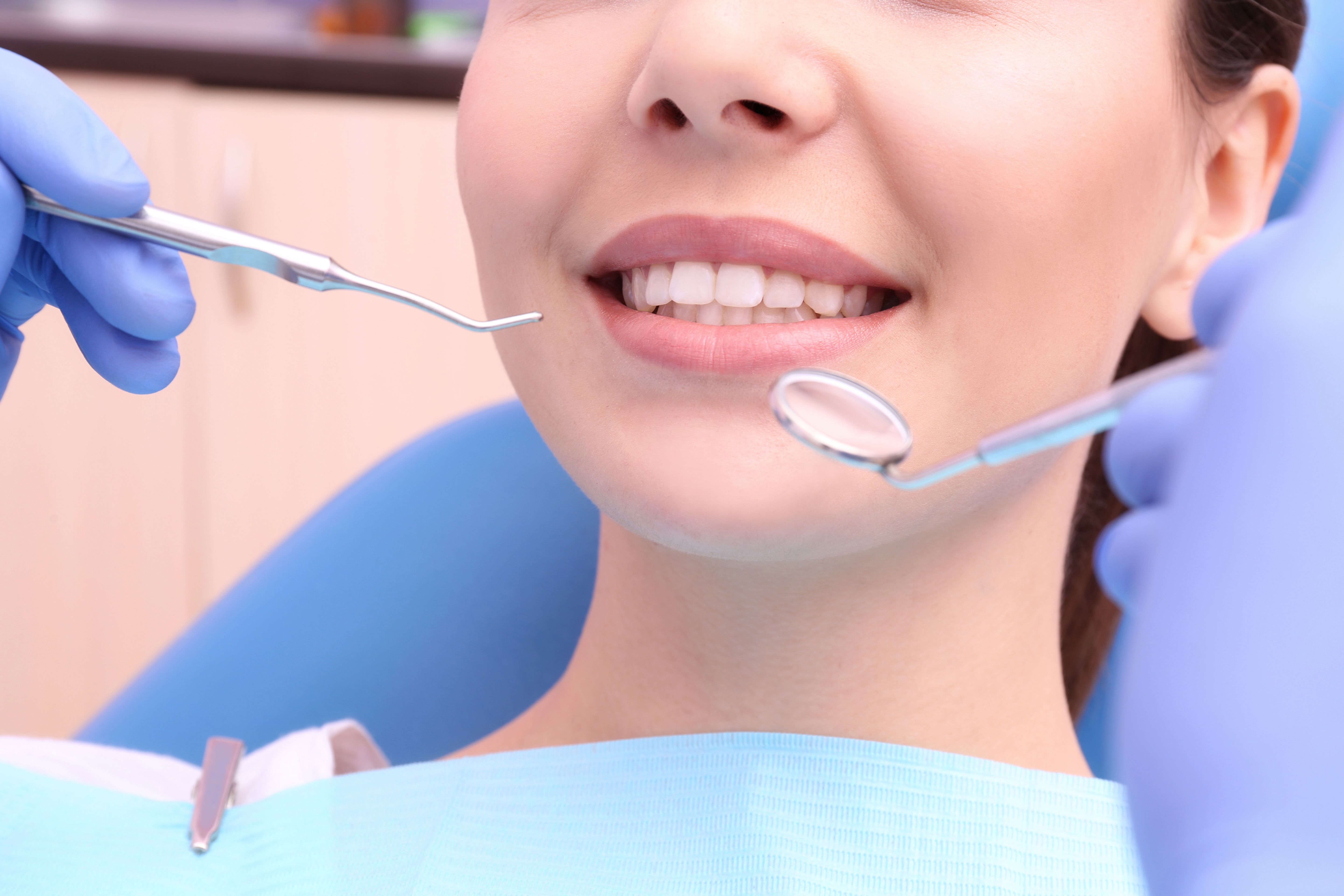 A Cost-Effective Way to Protect Your Smile
The main benefit of scheduling an appointment at Kenneth J. Bagby, D.D.S., P.C. is reduced costs over time. By taking preventative measures through bi-annual dental cleanings and exams, you can reduce the need for costly and invasive dental procedures later on. In fact, during your first visit each year, if there are issues that need to be resolved, you may receive a dental plan to help keep you on track for the rest of the year.
Our team uses the latest technology to ensure preventive treatments are as gentle as they are thorough.
Additionally, the cost of dental cleanings and exams is usually covered in most insurance plans, reducing the need to pay out of pocket. To find out what your particular plan covers, speak with one of our team members. We also offer CareCredit® and LendingClub® financing options to help manage any necessary procedures, preventive or otherwise, that are not fully covered.
What Do We Screen For?
Dental cleanings and exams can also help identify certain conditions and prevent oral health issues. These screenings affect not just your teeth, but also your overall state of health. Regular dental visits can help:
Detect oral cancer
Detect and treat tooth decay
Identify risk factors for sleep apnea
Resolve any issues related to bad breath
Detect malocclusion or misalignment
Detect and repair broken or cracked restorations
Remove stains and prevent permanent discoloration
Prevent gingivitis and gum disease, which may result in tooth loss
While not all of these health conditions may be resolved at our office, it is a first step in the right direction. For example, if your dentist discovers that overcrowding may be the underlying cause of persistent gum disease and a risk for tooth loss, you may be referred to an orthodontist.
Tools and Technology Used
Technology has led to rapid changes in science and medicine, and dentistry is no exception. During your examination, x-rays may be taken of your teeth. This helps your doctor identify tooth decay or other conditions that may not be visible on the surface even with a thorough examination.
If all you need is a regular cleaning, your hygienist will use a combination of hand scalers, polishers, and ultrasonic instruments. Patients who struggle with dental anxiety will also be happy to know that we provide nitrous oxide, oral conscious sedation, and intravenous (IV) sedation.
Schedule an Appointment
When you book an appointment at our practice, you are in very capable hands. Dr. Bagby has been providing advanced dental care services for more than three decades and completes 120 hours of training each year. To schedule dental cleanings for yourself and your family, contact us online today or call (406) 252-1078.